Data Entry Clerk Resume Sample
If you are looking for a job as a data entry clerk than you need a professional resume as this is quite a competitive field. Your resume should display your core competencies and professional experience very clearly as many employers are looking hard for quality applicants as there are quite a bit of qualified applicants to sort through. A professional resume such as the one we have provided below is critical to getting the call for an interview.
The following data entry operator resume template was written by a professional resume writer to give job seekers a hefty advantage. This free data entry resume example features the core competencies first with the professional experience following. The professional experience displays a list of related job experience that employers are most interested in seeing.
Along the side of the data entry resume you will see a professional profile. This is a nice touch for the employers that like to skim resumes in stacks by the hundreds. This allows readers to get a feel for the applicant without having to read it in entirety.
The education is presented after professional experience and relevant education. Any certifications in computers and such should be added.
You may purchase this data entry resume in Microsoft Word template to edit yourself for just $20.00.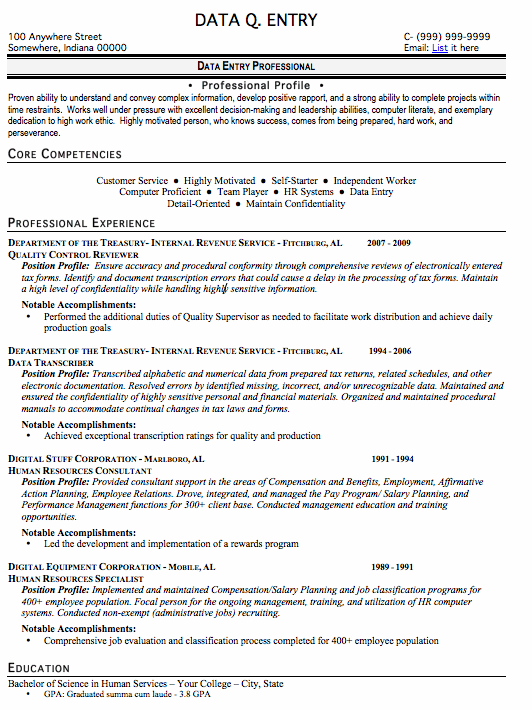 Professional Resume Samples