Engineer Resume Sample
Our professional engineer resume was designed over a long period of time to suite the needs of mechanical engineers, sales engineers, software engineers, civil engineers and more. This resume can be formulated easily in Microsoft Word to fit you professional profile.
At first glance you can tell this is a two page engineering resume that covers the candidate in great detail. This resume shows that you are a highly qualified candidate on paper to get you to the next step, the interview.
We start off with boxes using a grey background to grab the employer's attention right off the bat. Inside the boxes are phrases used to describe your professional experience in a short read.
We move onto your areas of expertise that you can edit easily within the boxes while adding or subtracting what fits your engineering background. Employers use these sections to scan for what they are looking for. We recommend you formulate this area accordingly to the job you are applying for while staying within the bounds of your professional expertise.
Next you will list your education. In this sample we list a GPA because the candidate had a high GPA, however you do not need to list this as GPA is not as important as most think.
Certificates and Training is important so we list them here on top of each other. If you are a lot of training then you can list all that is relevant to the job you are applying for. This resume may start to take shape of three pages, so don't be scared to evolve on what this sample has.
You may purchase this resume template in Microsoft Word format for just $20.00. Comes with Cover Letter and Follow Up Thank You Letter FREE!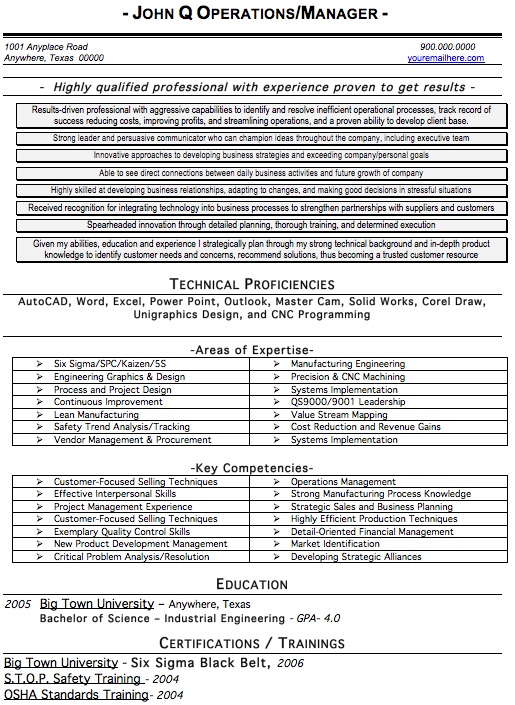 Page 2 Engineer Resume Sample
Page 2 of our professional engineering resume is all about professional experience. As with most resumes the experience is a huge part of the resume and this is why we have dedicated an entire page to it. Each experience has a summary and accomplishments listing in nice arrangement of bullets. Don't be shy in this section. If your employer is hooked from page one, then they will read this section very carefully no matter how long it is.
The resume is finished up with any affiliation you may have such as being in the National Society of Engineering.
There you have it, a beautiful resume that is formulated for professional engineers.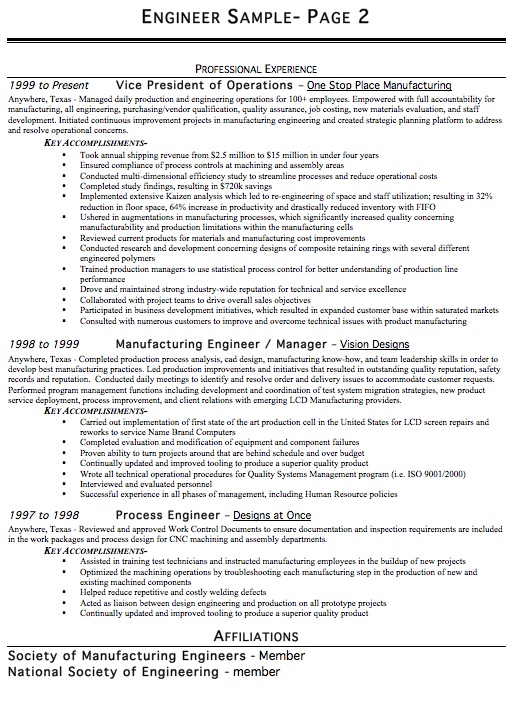 You may purchase this resume template in Microsoft Word format for just $20.00. Comes with Cover Letter and Follow Up Thank You Letter FREE!
Testimonials from Job Seekers Who Purchased Our Engineer Resume Template:
"I am an electrical engineer and this resume is perfect. I am terrible when it comes to writing and my resume looked terrible. After putting together this resume I had calls from recruiters within a couple days with interested employers. I have an interview coming up soon!"
"Great resume if you are an engineer. There is no way I can fit all my details on one page, so this format was perfect. I am a civil engineer with over 15 years experience, so I actually went 3 pages when I listed all my experience. I'm now working with a recruiter to get a postion very close to my house that I was told wasn't hiring!"
"Easy resume to work with and came out great.
Professional Resume Samples